BLESSED :: View Profile: Meredith Lovelace

View Profile: Meredith Lovelace (username: meredith)
Meredith Lovelace
WITCHLIGHTER

Good

OrbingMolecular ImmobilizationAdv. Molecular Dispersion

ChargeCupid
member is offline





Live, laugh, love; let the music pave the way to my heart. [ss:Dark Blessed]





Joined: Dec 2010
Gender: Female
Posts: 733
Location: Anywhere, USA


Member's Bio

---

Name:
Meredith Lovelace
Email:
hidden
Birthday:
08/16/1972
Age:
40
Gender:
Female
Location:
Anywhere, USA
Posts:
733
Date Registered:
Dec 4, 2010, 10:04am
Account Status:
Activated
Instant Messengers

---

AIM:
Lisavanhelsing
YIM:
marina3870
MSN:
malemar@email.arizona.edu
Recent Activity

---

Last Login Date:
May 20, 2013, 11:53am
Recent Posts:
Re: Missing The Board on May 14, 2013, 7:16am
Re: Midterms on Mar 20, 2013, 3:54pm
Happy Birthday, Mike!! on Feb 26, 2013, 9:57pm
Dental Appointment on Jan 21, 2013, 6:06am
Happy Birthday Patty!!! on Dec 26, 2012, 6:36am
Signature

---

Made by the awesome Rach. My RP Roster


Blessed continues where Charmed left off. Set in 2029, the Blessed Children are the New Warren Generation and protectors of the innocent.
Take your time to explore this magical world you can also RP in. We are much more than just a simple Future Charmed RPG. We are THE Future Charmed RPG Site which survived for over 3 whole years already and is still standing! This is a place where old friends hang out and welcome new friends to stay around.
Have Fun!



Site Opening:
Real Time: 1st January 2008
Blessed Time: 2029
_____

Current Time Settings

2032




WINTER

It's cold and even if it doesn't snow in San Francisco, it's always nice to stay inside and wrapped up in a warm blanket!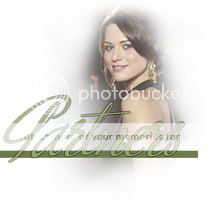 Thanks to Chris from



for helping me with some codes and filling my requests.
---






<! -- ***NOTE*** Place any extra added side tables above this line // -->